BC Rural Remote Homeless Partnering Strategy
In April of 2014, the BC Rural Remote Homeless Partnering Strategy and Prince George Nechako Aboriginal Employment and Training Association (PGNAETA) renewed their agreement with the Government of Canada to continue as the Community Entity responsible for the administration of financial resources to third-party service providers in the Province of British Columbia under the Homelessness Partnering Strategy (HPS).
The agreement between PGNAETA and the Government of Canada is a five year agreement that encompasses the administration of a 2.8 million dollar budget over this time period, equating to 565,411 annually.
Under the Community Entity Model, PGNAETA works collaboratively with the BC Regional Advisory Board, which is an ad-hoc committee responsible for reviewing project proposals on an annual basis and making recommendations to PGNAETA, as the community entity, on funding approvals.
Relationship Structure
BC Regional Advisory Board Strategic Framework
VISION
To contribute to the reduction of homelessness by increasing access to sustainable and collaborative approaches in rural and remote areas of British Columbia
MISSION STATEMENT
The Regional Advisory Board, using knowledge-based practice, recommends funding to reduce homelessness in BC's rural and remote communities through a fair and transparent process
OBJECTIVE
The BC Regional Advisory Board on the BC Rural and Remote Homelessness Partnership Strategy, is comprised of sector and regional representatives to facilitate the delivery of the Homelessness Partnering Strategy (HPS) in BC rural and remote communities and to engage stakeholders and funding partners to work together to prevent and reduce homelessness
Guiding Principles
Board Composition
The BC Regional Advisory Board (BCRAB) is comprised of 9 board members. The BCRAB is comprised of individuals who are knowledgeable about the homeless reality in rural and remote areas of British Columbia. In order to ensure funding is allocated in the most effective manner to the initiatives and/or organizations that are able to influence change to the realities of homelessness, this Board is designed to draw upon partnerships with entities with similar goals. The board strives to achieve a balance of representation that may include;
Board Member Term of Service
Board members commit to a three (3) year term. A three year term is expected to create sufficient stability while promoting flexibility and responsiveness to issues facing homelessness. If a vacancy occurs before the term has expired, the Board will have the opportunity to decide if an open call will be made, or if it will request that a replacement board member be recommended from the same organization
Becoming a Board Member
An open call will be issued, specifically but, not exclusively to the noted sectors and organizations outlined in "board composition" to select new board members. The Regional Advisory Board reserves the right to target sectors or organizations in order to fill a vacant seat.
Current Board Members 2014 - 2019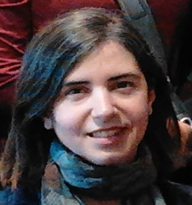 Nicole Stinson
BC Housing
Nicole is the Senior Advisor for Strategic Planning at BC Housing, the provincial crown agency responsible for subsidized housing in British Columbia. In her work, Nicole leads BC Housing's corporate business planning and reporting processes and provides support to BC Housing's Board. In previous public service roles, Nicole has worked on program development in the areas of homelessness and the creation of affordable housing options. Nicole has a Bachelor of Arts degree in Political Science from the University of British Columbia, and a Master of Arts degree in Public Policy and Administration from McMaster University. Nicole has also earned her designation as a Project Management Professional (PMP) and has governance experience with Boards in the non-profit and public service sectors.
Maia McKinley
Housing Policy Branch, Office of Housing and Construction Standards - Ministry of Natural Gas Development and Minister Responsible for Housing
Maia has worked as a Senior Policy Analyst with the provincial Office of Housing and Construction Standards for the last six years. She works on a range of strategic policy issues related to homelessness and supportive and affordable housing. Maia has worked as a lead analyst on cross-government research projects and for the Federal/Provincial/Territorial Housing Forum. Prior to joining the Province of B.C., Maia worked for the federal Immigration and Refugee Board and in the non-profit sector for the Intercultural Association of Greater Victoria. Maia holds an MA in International Development with a focus on Women in Development.
Kirsten Sigerson
Community Corrections (Pacific) - Correctional Service of Canada
Kirsten Sigerson has worked for the Correctional Service of Canada (CSC) for the last 20 years, starting her career in 1993 following the completion of a Masters Degree (Sociology) from the University of British Columbia. Since this time she has worked in numerous settings across the organization, gaining experience at the regional / national headquarters level, as well as at a variety of institutional and community sites. Areas of focus throughout her career have included project management, strategic planning, inter-departmental collaboration, program evaluation, and public education about the work and objectives of CSC. Kirsten currently works as a Senior Project Manager for Community Corrections (Pacific), and is regularly involved in partnership development and research activities that relate to offender reintegration.
Kathy Berggren-Clive
MCFD Provincial Social Development and Children Sector
Kathy is currently the Director of the Community Poverty Reduction Initiative for the Ministry of Children and Family Development and is responsible for working with designated communities in B.C. and  establishing collaborative partnerships between the provincial and municipal governments, local community organizations, service providers and business representatives to innovative local solutions that  address  poverty, mitigate its effects and connect low income families with services and supports.   As a social work practitioner for 35 years, she has held a range of front-line and senior level positions within government and has a strong background in clinical skills, administration, conflict resolution, policy development, training and education, change management, project management and research and evaluation.  For 8 years, she worked as a Child and Youth Advocate for the provinces' three oversight bodies and developed knowledge and expertise in best practices and effective models and approaches to advocacy, youth engagement and conflict resolution.  She also has a passion for children's rights and specializes in designing and implementing a rights-based approach to practice, policy and program development and service delivery.  Kathy has a Bachelor of Arts degree in Psychology from the University of Victoria and a Bachelor of Social Work and Master of Social Work degrees from the University of British Columbia.  She has also earned her designation as an Advanced Practitioner in LEAN and has extensive governance experience in the non-profit sector.  She has received several awards which include: a National Children's Rights Champions Award (Canadian Coalition on the Rights of the Child, 2011); Premier's Award for Innovation: Youth Engagement Toolkit, 2014; and the Above and Beyond Award, Federation of BC Youth in Care Networks, 2010. Kathy is enjoying her new role as a "Nana" to Henry, loves fishing in Haida Gwaii with her husband, gardening and walking with Cooper, her 9 year old boxer.
Sheila Adcock
Program Coordinator, Career Development Services
Sheila Adcock has been the Program Coordinator of Career Development Services in Trail since 2001. Sheila's vision and dedication to assisting individuals with complex needs access employment, housing and community inclusion opportunities has made CDS a respected and integral part of the community.

Under her leadership, Trail CDS has launched five social enterprises that provide employment opportunities as well as generating income that provides supports for individuals with complex issues. Sheila's advocacy work on behalf of the individuals served has resulted in many innovative and important partnerships and programs.

CDS has a staff of 40+ which Sheila supervises as well as various programs including; Getting to Home homeless project, Supported Employment & EPBC Work BC employment services sub-contractor, 5 social enterprise businesses, Youth Action Network Coordinator, Theatre Group, Job Creation Project, La Nina Extreme Weather Shelter, Community Inclusion Activity Centre as well as negotiating Outreach supports for approx 90 (400+ hours per week) individuals with complex issues.
Jolene Wesley
Program Director, Kermode Friendship Society
Jolene has worked as the Program Director for Kermode Friendship Society for 6 years. Responsibilities of her position include contract administration and assistance with contract delivery through the 10 programs under the Kermode Friendship Society umbrella. Areas of focus include Education, Program Development, and Delivery along with Employment Education and Human Resources.
Carolyn Sampson
Aboriginal Community Development Officer, Vancouver Island Community Corrections / Victoria Parole
Staff
Nicole Doucette
BCHPS Coordinator
Dawn Murphy
BCHPS Project Officer
I am a First Nation / Ukrainian and I am a daughter, cousin, wife, mother and aunty to many. I am very excited to join the Prince George Nechako Aboriginal Employment and Training Association as the B.C. Homelessness Partnering Strategy (BCHPS) Project Officer.

My background consists of 10 plus years in program management, human resources and administration and 17 plus years in the child and family services sector. I have had the opportunity to work with both Regional and Provincial representatives as well as both Federal and Provincial Government, most recent is my work with the Ministry of Children and Families, assisting and advocating for many families through mediations and in doing so, I have built many great working relations with many organizations and family lawyers throughout my tenure. I am very passionate in helping others and communities to achieve success!

As a previous leader from my own community I have had the opportunity to witness the importance in creating opportunities for individuals to become self sustainable and the work that can be done to help communities become self sufficient as they learn to develop and thrive!

I am very eager to be involved in this position and I look forward to meeting all of those involved with the B.C. Homelessness Partnering Strategy and all of its potential and investment it will mean to British Columbia.